Many people, including senior lawyers, are calling for an independent Inquiry into whether Christian Porter is a fit and proper person to be the Federal Attorney-General of Australia. Legal academics has referred Porter to the Legal Practice Board of Western Australia to see whether he is fit to practice law.
Prime Minister Scott Morrison and Attorney General Christian Porter have asserted that an independent inquiry would bring the 'rule of law' in Australia to an end. Democracy itself would be threatened. In this piece, I discuss the issue of the rule of law and consider some of the evidence that could be relevant to an inquiry. Firstly, here's a summary of events so far.
Background
This week, Four Corners again probed the Canberra Bubble. Their program followed up on an earlier program in November 2020 and a further explosive report on February 26th by journalist Louise Milligan. She reported that a woman, who has not been named, reported to NSW police in February 2020 that as a 16 year old school student, she was raped by a man now serving as a Federal Cabinet minister. Milligan did not name the Minister. On March 3rd, the Federal Attorney-General Christian Porter called a media conference and publicly acknowledged that he is the Minister.
The woman alleged that she was forced to have oral sex and was anally raped in a bedroom at Sydney University's Womens College at the end of a debating tournament in 1988. She was on the same national team as Porter and two other male students. He was then a 17 year old student from Perth's exclusive private boys' school Hale and she attended a private girls school in Adelaide.
Porter repeatedly denied the rape allegations during the media conference. The woman suicided last year in her home city of Adelaide. Porter is now on mental health leave but has said he will not step aside for an inquiry or resign. Morrison has also said Porter is 'innocent' and will continue as AG.
The women first disclosed the alleged rape in 2013 to a counsellor, who also has not been named. Subsequently she told a number of friends, journalist Tory Shepherd, former Prime Minister Malcolm Turnbull and his partner Lucy Turnbull and Labor Senator Penny Wong about the alleged rape. After meeting with her in February last year, NSW Police Sexual Assault officers prepared a witness statement which was supposed to be signed in March 2020. The NSW police have said that the statement was not signed due to COVID 19 travel restrictions but have not explained why they did not arrange for it to be signed in Adelaide. According to her friends, the woman's mental health deteriorated over the ensuing months. In June, she told police she did not wish to continue with the complaint. This was not because she did not stand by her account of the alleged rape but because of personal and health reasons. She died by her own hand two days later. .
As Milligan reported, the woman's detailed statement was sent anonymously to the Prime Minister Scott Morrison, who instead of reading it himself sent it to the Federal police, who have no jurisdiction in this matter. After speaking with Porter, who denied the allegation, he confirmed his confidence in the Attorney-General and said he saw no need for him to take any further action.
Labor Senator Penny Wong and Greens Senator Sarah Hanson-Young also received a copy of the statement, which they also referred to the police. The NSW police last week said that they had decided not to proceed with an investigation on the grounds that there was insufficient admissible evidence to support a criminal case against Porter.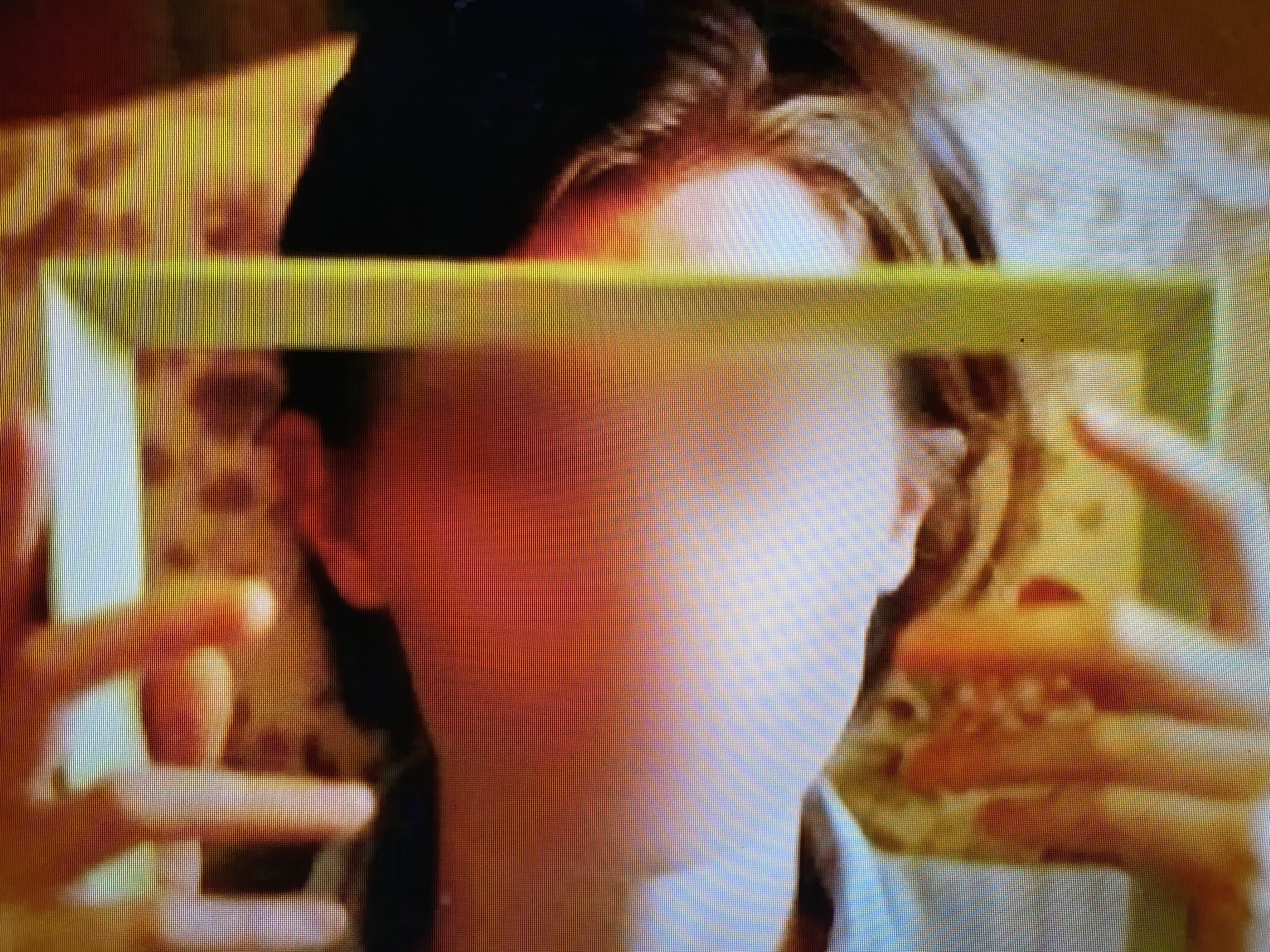 (Screenshot from Four Corners 7/3/21)
During the chaotic 20 minute media conference, Porter confirmed that he knew the woman and that he was in a national schools' debating team with her. Asked whether he had been alone with the young woman, he said, "Look, I don't think so. We did what normal teenagers would do. There were groups of people." When told there is a photo of the two of them sitting together at a dinner, Porter said it did not surprise him.
Having said he didn't think they had been alone together, Porter was asked:
Reporter: She's more specific in her statement, she says that you and she and a group of others had been out for dinner. You'd then gone dancing at the Hard Rock Cafe, and then you walked her back to her room. Do you recall that and what's your recollection?

Mr Porter: That may well be the case.

Reporter: You don't remember that?

Mr Porter: It is 33 years ago. I remember two evenings that week. One was a night with – at one of the colleges with bowls of prawns, which sticks in my mind. I do remember a formal dinner, and going out dancing sounds about right.
Porter does remember the woman showing him and the other two male team members how to iron a shirt. He agreed that it was not impossible that she was correct in remembering that he had said that "she would make a wonderful wife one day" as a joke. In her statement she described him as saying that apart from being smart and pretty she could do the things that housewives do.
Four Corners has not published much of the statement but it did quote these words: "I was drunk, and I trusted him, so I agreed. I had no real reason then not to. We went up to my room, and I let him inside … What did happen next was a total surprise to me." Porter claims to remember little about the evening but says if the alleged rape had occurred, he would remember it.
Porter first heard rumours that the woman had made an allegation against him last year. Did he make any inquiries then about how he could lay the rumours to rest, particularly in the light of all the other allegations about his sexist and in appropriate behaviour aired in the first Canberra Bubble program? He now claims not to be able to answer questions about specific details because he hasn't read the woman's detailed statement. He was not asked at the conference whether he had asked for the statement.
On Tuesday, former Foreign Minister and Deputy Leader of the Liberal party, Julie Bishop, who is also a lawyer, said that she was surprised that Morrison and Porter had not read the statement. "I wonder why they haven't," Ms Bishop told 7.30. "I think in order to deny [an] allegation you would need to know the substance of the allegation, or at least the detail of the allegation,"she said.
The Four Corners' team were aware of the rape allegation before they went to air with the first Canberra Bubble story in November 2020. They were not able to report the allegation, perhaps because there were no friends prepared to go on the record at that stage. Their subsequent actions were triggered by the recent revelation by Brittany Higgins that she was raped by a then fellow Liberal staffer in the office of the Minister for Defence Linda Reynolds. Questions relevant to other allegations of inappropriate and sexist behaviour both in Perth and Canberra were put to Porter but were not answered. Porter has not explained why he did not answer questions.
Porter also complained that 'substantial' questions had not been put to him before Milligan broke the recent alleged rape story . According to Media Watch, Milligan put questions to the Prime Minister and not to Porter because he was not being named. This practice is common. As Amanda Meade reported in The Guardian, Porter had not answered numerous questions put to him by a number of media outlets. His approach can be compared to ex-Prime Minister Julia Gillard's preparedness in 2012 to wait until all questions had been asked at a media conference to respond to allegations that she had acted corruptly 17 years previously.
Porter would understand that by providing a denial, he made it easier for Four Corners to continue to report on the rape allegations and other issues about his treatment of women. By providing ample space for his 'strenuous' denials. the ABC was able to broadcast the second episode of the Canberra Bubble story. As well as providing a forum for friends of the woman to describe their friend's outstanding qualities, their sorrow at her death and some of the information that she passed onto them, Four Corners interviewed senior barrister and past President of the Law Council Arthur Moses. He explained he was opposed to an inquiry into the allegations because the criminal investigation had been closed. But he acknowledged that some of his respected "closest friends and colleagues" disagree with him. None of those senior lawyers, including the immediate past President of the Law Council Pauline Wright who supports an Inquiry, were interviewed.
If Porter was to sue, he would expose himself to even more scrutiny and questions about his past. The reports are clearly in the 'public interest' as they are relevant to whether he is 'fit and proper' to be the Attorney-General, which is not merely a political role but also one involving legal decisions to prosecute and responsibility for law reform including on matters of gender discrimination.
Morrison and Porter mislead the public about the 'rule of law'
There is no doubt that Porter, who is fighting for his political life, was under enormous pressure at the press conference. But in defending himself, he spread misunderstandings about the 'rule of law' which other LNP MPs are now parroting in their attempts to lay the matter to rest. Since the 'rule of law' is a fundamental legal concept this raises further questions about his fitness for office
Mr Porter said it would be wrong for him to stand aside or quit his job. As he put it:
If that happens, anyone in public life is able to be removed simply by the printing of an allegation," he said.

Every child we raise can have their lives destroyed by online reporting of accusations alone.

"My guess is that if I were to resign, and that set a new standard, well, there wouldn't be much need for an attorney-general anyway, because there would be no rule of law left to protect in this country. So I will not be part of letting that happen.
In making this statement, he would have been very aware that those calling for an independent Inquiry would expect him to stand aside and not resign while the inquiry produced its findings.
Others have already provided strong arguments that the AG was misleading the public about the rule of law.
Former Editor and non-practising lawyer Jack Waterford wrote in the Canberra Times:
"Morrison is talking self-serving nonsense in claiming that the fundamentals of the rule of law in Australia would collapse if action were taken to investigate allegations of sexual assault by the Attorney-General, Christian Porter, even though the alleged victim is now dead. So is Porter, who is using the claim for refusing to resign."
Adelaide barrister Clare O'Connor SC was interviewed on Radio National Breakfast and described the 'rule of law' allegation as a furphy aimed at avoiding an inquiry. She also posted on her facebook:
There's a serious allegation against the chief legal officer.

It needs investigation. Inquiry? Inquest? Either. Both. Matters not. But an investigation.

That press conference of Mr Porter would never be enough.

Asking for an investigation of some sort is consistent with the rule of law.

Just outcomes can be achieved.
But she also warned those calling for an inquiry that Porter would have the right not to incriminate himself and that the victim would be vilified and that the easiest defence is to attack the credibility of the victim who suicided in 2020.
'Rule of law' as political spin
I agree that the 'rule of law' argument is a deliberate ploy or debating trick by Porter. Two men, one the Australian PM and the other the AG or chief law officer didn't bother reading the specific allegations before deciding that a 'strenuous' denial and political spin about the 'rule of law' were their best line of defence. The patriarchal symbolism of two men asserting that no inquiry is necessary and that we should accept that the Federal government needs to do nothing more than allow the Attorney-General to take a health break before resuming duties was not lost on many, especially during the week of International Women's Day.
The rule of law is a broad concept about which there is a lot of debate in the fields of political and legal thought. It's a principle that is supposed to guarantee the protection of other values, including democracy and basic rights such as equality before the law. It is not simply about procedures, although it does include protection from arbitrary punishment and a right to a fair hearing. Some prefer a narrow, more procedural notion of 'rule of law' but even they acknowledge that the rule of law applies to all spheres of law and public decisions that have consequences for citizens. In fact, I can't remember anyone suggesting as Morrison has done that it only applies to the criminal justice system.
During the 20th century, human rights, anti-racism and feminist advocates critiqued narrow concepts of the rule of law and strengthened the notion that fairness in any legal system must depend on actual equal access to the law and just outcomes. Formal equality alone cannot deliver justice.
(Here is a useful outline on Rule of Law - see the diagram on page 2)
Christian Porter is extremely familiar with these ideas. I'd be surprised if he didn't debate them at school and at university. He would have been exposed to them in law school. In 1999, he was awarded a scholarship to the London School of Economics where he specialised in the history of political thought and theory in the 20th century, where debates about human rights and justice and the neo-liberal critiques of them would have been discussed in depth. Porter did well in the course so he understands that at the heart of feminist concerns about low levels of reporting of sexual assault and of convictions lie deeply ingrained gender biases in the legal system. A conservative in these debates, he disagrees with the substance of the arguments but he understands them. The same goes for the arguments that the high levels of incarceration of the Aboriginal and Torres Strait Islander people compared to other Australians can be seen as a failure in the rule of law. He also understand that freedom for journalism including investigative journalism and equal access to justice are considered by most lawyers, including Australian judges, to be part of the rule of law.
By resorting to false warnings about threats to the rule of law, Porter knowingly debases the very principle he claims to defend.
A independent inquiry into whether Christian Porter is fit for the position of first law officer
Porter has said it is up to others whether there is an inquiry. That really means Morrison – who is adamant that there will be no Inquiry. He has rejected a suggestion that he seeks advice from the current Solicitor-General from Justin Gleeson SC, who previously served in that role.
There is plenty of support for such an inquiry although some are arguing that an inquest conducted by the South Australian Coroner would be the best way forward.
If conducted in a broad way, an inquest could caste light on the woman's circumstances before her death but it is hard to see how it can deal with all the serious issues raised about Porter in the two Canberra Bubble episodes.
It is in the context of a fact-finding inquiry into all the serious allegations about Porter's behaviour towards women that the likelihood of his committing the rape, his denials and credibility can be fairly assessed. It is also possible that an inquiry might find that it is not possible to reach a finding on the balance of probabilities whether the rape and assault occurred or not but that in the light of evidence relevant to the totality of allegations, Porter is not fit and proper to be the first legal officer of Australia.
In any fact finding inquiry, much depends on the terms of reference.
At this point, it's important to revisit the first Canberra Bubble program and the shocking allegations that it exposed. In this episode, Four Corners journalists reported that they had spoken to many who witnessed Porter's sexist and misogynist behaviour over a number of years.
The material falls into a range of categories.
Barrister Katherine Foley was interviewed and provided an account of her experiences and observations of Porter's behaviour from when she was 16 until when she was working as a solicitor during the period when Porter was a Crown Prosecutor in Western Australia. This period of more than a decade covers the years following the rape allegation incident. It provides an insight into the young Porter and how he might have behaved at 17. Porter later responded that he was "surprised" to hear Foley reflecting on his character so long after they knew each other. This was scarcely the issue. At the time, I was struck by the strength and clarity of Foley's statements, knowing that as a barrister she would have fully understood the implications of making them
Foley told Four Corners that "Christian's persona, particularly at UWA … was the sidelining of women in any kind of forum in which they wanted to be involved," Ms Foley said. "They were treated as a joke; they were objects of ridicule. The only point to women, as far as I could tell from Christian's way of treating women, was for him to hit on them, or for women to be made fun of, particularly for the way that they looked." She could be called to give evidence of what she saw and heard during those years.
Four Corners reported that they had spoke to other former UWA students who described incidents of inappropriate behaviour. They included "sexualised comments about female students, and a gratuitous focus on violent and sexually graphic material in the legal cases he taught". Some of these people might be available to give evidence before an inquiry.
Porter also wrote for law student publications and described how he intended to 'smut' his way through Law school. He has said that he now regrets these statements but shouldn't he be asked what they conveyed in terms of his actual practice during more than eight years as a student?
Louise Milligan, Lucy Carter and Peter Cronau also reported that they had spoken to many who "volunteered an example of what they believe is inappropriate conduct by Mr Porter" since his election as a Federal MP in 2013. Presumably, some of these people would come forward if there was an inquiry. If not, Four Corners could provide more details about these allegations while protecting the identity of sources, who may be too nervous to come forward. An Inquiry could also arrange to interview witnesses confidentially as occurred with the Royal Commission into Institutional Child Abuse.
There was also the allegation that Porter was seen in a public bar having an intimate drink with a young Liberal staffer and that a photo of this taken was deleted. There are witnesses to this incident. Porter later rejected that interpretation put on his behaviour. This incident would be further explored in an inquiry.
Former Prime Minister Malcolm Turnbull told Four Corners that he had heard rumours about Porter's behaviour in Canberra and warned him that this could be a security risk. Porter has said he has a different memory of what occurred. Turnbull has contemporaneous notes. A further exploration of this could have bearing on an assessment of Porter's truthfulness and credibility.
Sarah Hanson Young told Four Corners that she had spoken to a young Liberal staffer who was in a consensual relationship with Christian Porter but that she felt very uncomfortable. The staffer was distressed about what was going on in her office.
After watching the Canberra Bubble Episode One, I expected that all of these allegations might lead to an inquiry into Porter's conduct . That proved to be naive. There was considerable media and political push back against the program. The old arguments about allegations being too old, and the private lives of public figures not being of public interest were raised. I could not help wondering if the issue had been one of race discrimination would the response have been different? I certainly hope so.
We need to question why the allegations in the first Canberra Bubble program could be so easily pushed aside. Did we collectively "move on"? So long as we accept that discrimination and harassment of women can be tolerated. appalling levels of domestic assaults of women and sexual assaults will continue. This lack of basic respect for the rights of women has always undermined the rule of law.
Porter's career in Western Australia, in particular his attitudes to women and the rule of law, warrant further attention. After returning from London, Porter did a stint as a staffer for a Federal Liberal Minister and worked at the corporate law firm Clayton Utz. While Porter was teaching part-time at the UWA law school, he joined the WA Director of Public Prosecutions (DPP) office and became a part-time Crown prosecutor. He continued in these two roles until he was preselected to stand for the state seat of Murdoch in 2008.
How DPP lawyer Porter advised against continuing with a sexual assault case.
At the media conference Porter referred to his knowledge and care for victims of sexual assault during his time at the DPP.
As a prosecutor Porter was required to exercise his discretion in many ways including whether sexual assault cases would go to trial or end up in the 'too hard' basket with many other rape prosecutions. This discretion had to be exercised fairly - or in other words according to the rule of law.
In order to find out more about how his discretion was exercised, I did a Factiva news database search and came across the following case.
In April 2005, The West Australian newspaper reported on a rape victim who was very upset that the man who allegedly raped her had been allowed to leave the country, rather than go to trial.
Mary, a social work student who was 19 when she was attacked in her home at Rockingham. She told The West Australian that she was "devastated by the decision. "I don't know how they can put a price on what he's done," she said. "For a long time I had to deal with the guilt of it, thinking I had brought it on myself. When the DPP won't go after him it makes me wonder and brings it all back to me."
The 23-year-old man had pleaded not guilty to three counts of indecent assault and one count of sexual penetration and was due to appear in the District Court next month. But because his student visa expired, the Director of Public Prosecutions needed to seek a 'criminal justice stay visa' which would have meant that his costs of staying in Australia would need to be covered.
The DPP lawyer was Christian Porter. He told that paper that a number of matters were considered including the prospects of conviction, seriousness of the case and the importance to the alleged victim. "In these circumstances the decision was made not to apply," he said. "We advised her of the decision and she told our office and she told me that she was relieved with it."
The idea that the Mary was relieved seems to have been a case of miscommunication. Mary said she was "completely terrified" when the man attacked her. "I absolutely froze, I was scared for my life," she said.
She described how she has struggled to get her life back on track since, attempting suicide six months after the incident, and is undergoing counselling. "It's destroyed me, so I want something done. I don't want him to get off," she said. "I want some form of justice. By him just being deported and going home, he's not having to face up to his actions at all."
This is only one case. Perhaps there were many other successful prosecutions. But it highlights a potential problems when a lawyer who exercises discretion is a person with a long record of misogynist and sexist behaviour to women is an appropriate person to be communicating with woman like 'Mary' and deciding on the fate of her complaints of assault.
Mary was certainly left feeling that in her case the 'access to justice' part of the 'rule of law' had been denied. This is why the independent inquiry needs to take on board all of the serious allegations against Porter to assess whether he is fit and proper for office.
In Part Two, I will update developments and examine other matters that could be relevant to Porter's fitness for office and his understanding of the rule of law while he was an MP in WA.
I can be reached at wendybacon1@gmail.com. I am also on Twitter and Signal
For a well-researched article about Porter's breaches of the law since he became Attorney General , read Elizabeth Minter's article, first published on John Menadue's Pearls and Irritations. I highly recommend johnmenadue.com
Small editing changes have been made since publication.