Last week was the fiftieth anniversary of the first Green Ban in Sydney. I was one of thousands of Sydney residents who were involved in the Green Ban movement. The events at that time sparked and shaped what became a life-long interest in urban environmental struggles.
Fifty years later, unionists stayed overnight at the Willow Grove mansion in Parramatta on Monday night to support their ban in support of the North Parramatta Residents Action Group's efforts to save the historic building. This is Sydney's latest Green Ban.
Today I published a reflection on the Green Ban period in City Hub. In a few days, I will post the full story and some more images here. In the meantime, I hope you will read it on City Hub.
If you want to know more about the Green Bans, I strongly recommend you watch Pat Fiske's documentary Rocking the Foundations which tells the story of the NSW BLF.
A history of the union can be found in Meredith Burgmann and Verity Burgmann's book Green Bans, Red Union: The saving of a city.
Late in 2019 I was part the Extra Extra project at the NSW Art Gallery. In this piece I explained how I came to be involved in the project and introduced my friend Ian Milliss, who I met through our mutual involvement in the Victoria Street Resident Action Group in 1973. I wrote a longer article for Extra Extra about the Battlers of Kelly Bush and their struggle to save some bushland at the junction of the Parramatta and Lane Cove Rivers. ( You will find more detail about the women and images relevant to their battle in that article.)
Last year, I wrote this obituary in The Guardian for Jack Mundey who died at the age of 91 in May, 2020.
In my City Hub article, I mention this Sirius building. Returning on a ferry to Circular Quay last week.As I looked up, I saw the Sirius building and the Packer's Casino. Both symbols of Sydney's flawed planning processes. The sale of multi-million dollar units including a penthouse for $35 million in a building that once provided high quality and secure housing for low income residents will be remembered as a symbol of the on-going struggle against housing injustice that the Green Bans aimed to tackle.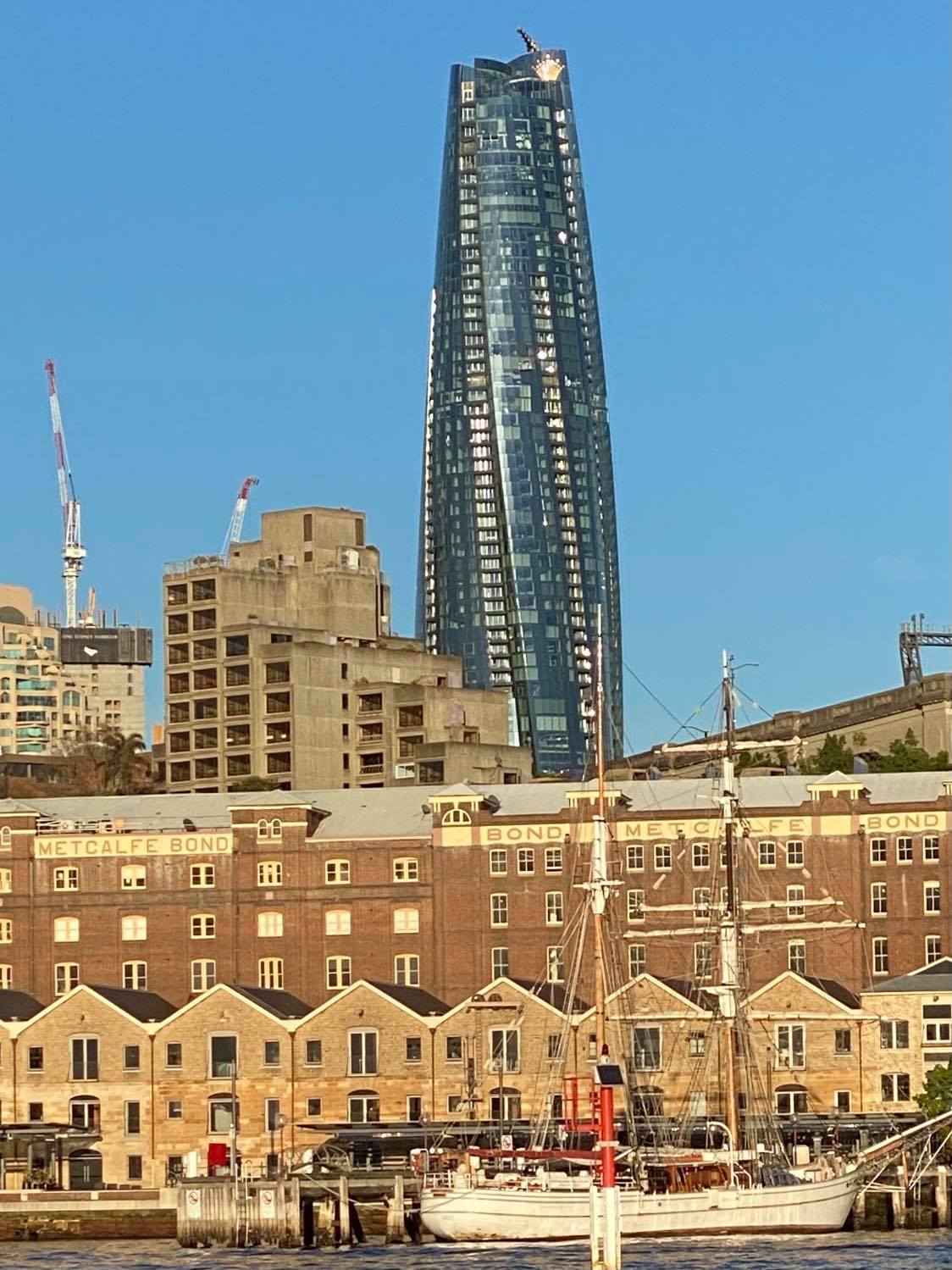 Heritage, housing greed, corruption, all in the frame in this photo I took on a ferry ride in Sydney Harbour ( June, 2021).