Last week, District Court judge Mark Williams overturned Deane Violet Coco's 15 month prison sentence and $2500 fine and instead placed her and her co-accused Alan Glover on conditional release orders. ( Read more about their climate change protest in my earlier stories linked to my last post.)
This is the time for courage
Inside the court, Violet Coco was briefly overwhelmed with relief. When she appeared outside the court, journalists asked her: Will you continue to protest?
Right now, Coco is voluntarily helping rebuild houses in Lismore that were destroyed by last year's climate induced massive floods. She did not indicate that she would be rushing onto the Harbour Bridge again but nor did she back away from her actions. She made a simple statement: "This is the time for courage".
I thought about her words today as the IPCC issued a 'final warning' and call for drastic and urgent action on climate change. It was this same sense of urgency that led Coco, Glover and two other Fireproof Australia protesters to block one lane of the Sydney Harbour Bridge last April. Judge Williams accepted that their belief in the urgent need to draw attention to the climate emergency was a sincere one.
The court hearing was interesting, especially in the way that the Judge demonstrated the importance of judicial independence by testing the Crown Prosecutor's assertions about the amount of disruption caused by the protest and her suggestion that it was not peaceful. His approach can be compared with that of Magistrate Alison Hawkins who was influenced by false police facts that stated that the protesters had blocked an ambulance with lights and sirens blaring in sending Coco to jail and even refusing bail.
You can read more about the hearing and the interviews outside the court in my City Hub story: Judge overturns tough sentences for climate activists.
The judge was asked a question about how the false allegation about the ambulance came to be included in the police statement of facts. No answers were provided during last week's hearing but Coco's lawyer Eddie Lloyd told the media that she hoped the police would be held accountable for their lie. As I wrote in my last blog, it is not at all unusual for NSW police to lie in court. Coco is considering a civil action against the police for damage suffered during what she described as a very "very challenging time". This included 12 days in prison and 97 days under strict bail curfews in what Judge Williams described as "quasi-custody". Another of Coco's accused Joe Larbalestier, who was also sentenced on the basis of the false facts, is also appealing. So hopefully, we will hear more about how that ambulance came to be invented during these cases.
NSW Roads Minister Natalie Ward considers even tougher laws and Minns repeats police lie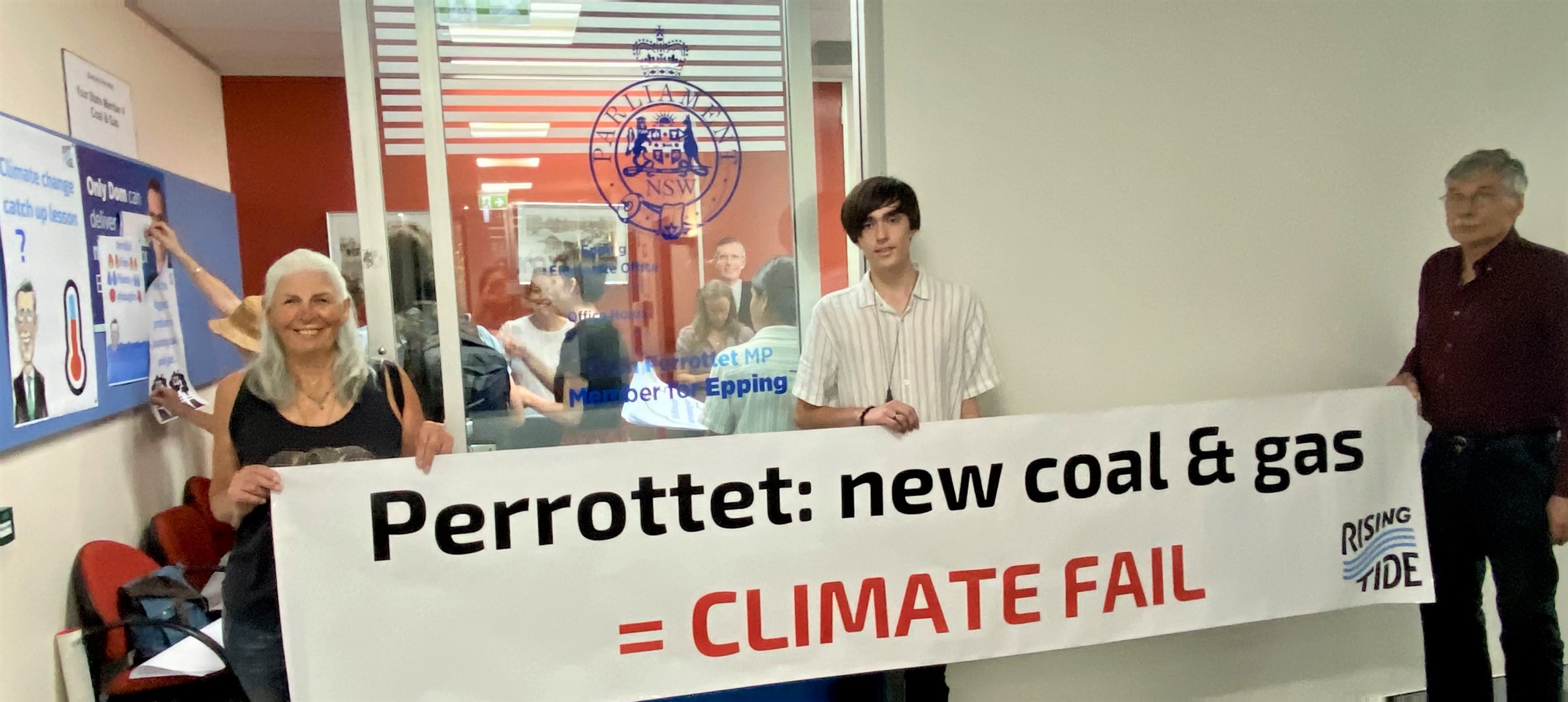 When NSW Premier Dominic Perrottet and Roads Minister Natalie Ward heard about Coco's successful appeal, they warned they could make the laws, already the toughest in Australia, even tougher. This was not a surprise. But I was surprised when Labor leader Chris Minns not only said he still supported the tough penalties under the laws but that the protesters had stopped "emergency vehicles". This unfortunate repetition of the lie was widely reported across regional NSW.
In stark contrast, the NSW Greens have released a strong policy that would strengthen the right to protest in NSW and repeal the laws. The City of Sydney had already passed a motion last year calling for the repeal of the laws. Last week, Deputy Mayor and Greens Councillor Sylvie Ellsmore successfully moved two more motions aimed at protecting the right to protest. Information has been received by Ellsmore's office that police are attempting to use bail conditions to limit the movement of activists and are trying to prevent peaceful assemblies outside the Sydney Town Hall. This information will be investigated.The City of Sydney will move to ensure the right to protest in the CBD.
In more good news, Rising Tide occupied Premier Dominic Perrottet's office last Friday where some young climate activists delivered a lesson on climate change. The context for the protest was the approval of more fossil fuel projects by both the NSW and Federal governments.
All of these matters are covered in more detail in a story that I published in City Hub today: Climate activists defy major parties tough stance on protests
I will continue to report on and participate in the fight to protect the right to protest in Australia. We shouldn't need the latest IPCC report to warn us that we must phase out fossil fuels rapidly and certainly not start any more projects. Let's hope that governments and communities around the world will take urgent action. But in the meantime, as the Knitting Nannas said when someone suggested they were in with the wrong crowd:
"We ARE the crowd who knows that climate action is urgent and it starts with stopping new gas and coal. We know the importance of public protests to bringing about social and political change. We will stand up against any move to take away the democratic right to protest.